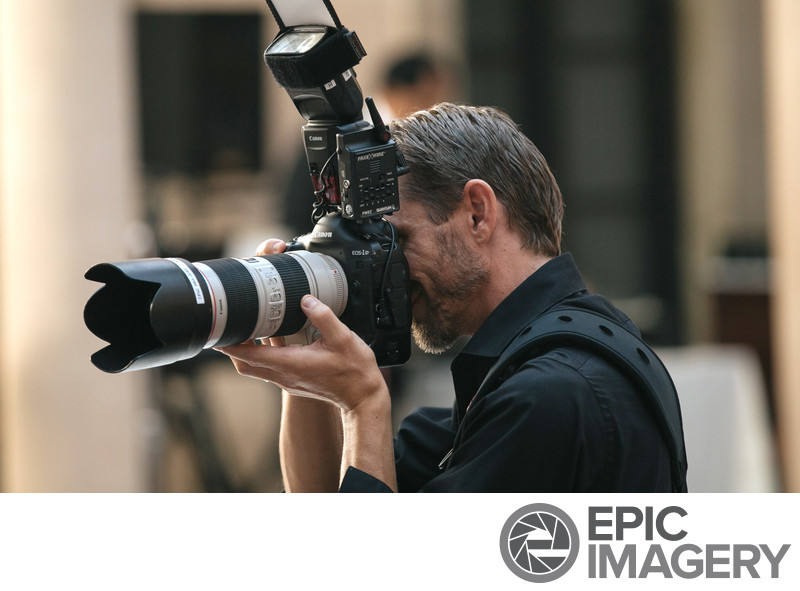 Greetings! Thank you for visiting my site.
My name is Danny Baker and I am the owner and primary photographer of Epic Imagery. Epic Imagery is a Los Angeles area based photography studio founded in 1997. We have forged a reputation as a reliable, skilled and accomplished source of professional imagery for today's business world.
Epic Imagery specializes in many facets of professional photography. Some of these areas include: Corporate, Scholastic, Architectural and Product photography. Also if you happen to be looking for a wedding or portrait photography studio, then look no further! Please visit our Wedding & Portrait site for images and info.

On a personal level, I am a happily married father of four wonderful kids while living the dream in sunny, Southern California! My beautiful wife Allena helps with some of the day to day production and marketing at our L.A. area studio. In addition to that role, she also assumes the important role of chief "wrangler" of said four kiddos.
On the professional end, I've been working as a photographer for almost 20 years. I've worked with some of the best in the industry and this rich history and resulting skill-set truly sets me apart in the cluttered world of professional photography. Of course having this substantial experience is a great thing, but ultimately it's about the interactions with people and how I serve them with my camera.

Relationships are at the "heart & soul" of our studio. That level of rapport, particularly with my clients really helps me lay the foundation for a successful working dynamic. After establishing that vital thread of connection, I truly put everything into the idea of "exceeding expectations." Regardless of the type of event, my overall aim is to provide my clients with stunning imagery coupled with an enjoyable experience.
Please take the time to browse the site and learn more about myself and some of the work offered. Thank you again for stopping by!
Danny Baker